[SHIFT] This ongoing buying guide of connected watches details the selection criteria and class all watches by categories, with links to the technical specifications and extensive testing.
The selection criteria
The market for connected watches matures, especially since the announcement of the Apple Watch and Android Wear system from Google, which is standard figure because it has already been adopted by several major manufacturers including Sony, Samsung, Asus or LG. Samsung continues to push its own parallel system, Tizen, which appears quite convincing. On the other hand, among the manufacturers offering autonomous watches – that is, miniature smartphones with a bracelet and a SIM card – some chose Android, other proprietary systems. The screen technologies are varied, power and memory size changes dramatically. And compatibility with different models of smartphones is often limited. Here are some benchmarks to choose from, and an overview in the form of comparative tables of the technical specifications of connected watches.
Display Type: LCD, OLED, electronic ink or … traditional needles!
The type of screen is an important criterion because it determines autonomy, display color or black and white, readability in different ambient light conditions, and the need (or not) to turn off the screen when the watch is not consulted. There is no miracle solution :
electronic ink screens offer excellent battery life (up to a week) and remain on continuously but they are monochrome and less reactive.
LCD or OLED screens are color and high resolution but energy efficient and less readable in bright light.They can not always lit, but this is not necessarily a problem, with automatic detection of arm movement, when we want to look at the time. Therefore, the screen will automatically turn on then off just after.
The screens called transflective LCD technology bring a compromise because they can do without backlight.Chosen by Sony Smartwatch for its 2 and 3, this technology allows a proper autonomy and perfect visibility in direct sunlight.
Finally, do not forget to watch physical needles that give the time in all circumstances and offer a range of weeks or months.Some have a display at the bottom of the dial, as the Cogito , or even on the glass, as the Kairos . Others like the Withings activity or NevoWatch Nevo merely needles and are simple activity sensors connected to a smartphone.
Compatibility with smartphones (Android, iPhone …)
The compatibility of connected watches is now generally limited to Android smartphones and iPhone, which however represent more than 80% market share. The Gear 2 Samsung smartphones only work with some of the brand. The Apple Watch will only work with the iPhone 5 and 6. Microsoft was preparing a connected watch that should logically work only with Windows Phone. As for watches under Android Wear, they only work with smartphones running Android 4.3 and above. However, there are few compatible iPhone watches , such as Pebble or some needles watches as theWithings activity or NevoWatch Nevo .
Watch "companion" shows autonomous or watch (almost) traditional
Three philosophies coexist today:
The watches aspiring to complete the smartphone. Thus, they shall call but not necessarily to allow for response directly. But some go further, such as the Samsung Gear 2 or the Apple Watch which have a microphone and a speaker to answer a call while wearing the watch in his ear. However, the smartphone should remain close for it is he that connects to the operator's network.
The autonomous watches, like the LG G Watch Urbane LTE or Omate TrueSmart + or Omate Rise , which are equipped with a SIM and a 3G or 4G connectivity. These are virtually miniature smartphones. Who can do more can do less, these watches can also act as mere companions of the smartphone.
Traditional watches, needle, but which incorporate an activity sensor, connected in the manner of bracelets.Examples: Withings activity or NevoWatch Nevo . Therefore, they interact with a smartphone, only able to display the data.
Processing power: it varies all the while
The processing power of a watch connected does not necessarily need to be very important to the extent that current applications are not very sophisticated. But things could change. The uses and imagination of developers will perhaps emerge more intensive applications. For now, the chips used display powers which vary enormously from one show to another. Through our connected watches tests , however, we see that the power is not a problem and last year, the response is always the rendezvous.
Storage memory: useful for applications, photos, videos …
A large memory to store new applications some of which are potentially greedy. But everything depends on how they are designed. For example, a GPS navigation application could run on the smartphone and send only the display to watch. This is exactly the philosophy of Android Wear watches, which do not need a memory (or a power) important.The memory is also useful for storing photos, music and video transferred from the smartphone or produced by the built-in video sensor shows.
Set sensors (camera, gyroscope, pedometer, heart rate …)
Very few now have the watches with a camera that can capture videos or photos. TheSamsung Gear 2 , the end of life, is practically the only one. Such a sensor can potentially be more reactive than whether to get his smartphone from his pocket.
The presence of motion sensors (gyroscopes, pedometers, heart rate monitors …) opens the way for all kinds of applications, especially in the field of sport and health.The sensors can also be utilized to improve the user experience. For example, on many watches, the display lights up when the user turns his watch to his eyes.
Finally, more and more watches integrate a GPS chip, which allows for example to record a sports course, even when the companion smartphone is not nearby. The Sony Smartwatch 3 was one of the first, followed more recently by the Samsung Gear S3 or Apple Watch Series 2 .
The pre-installed applications in connected watches already cover many needs:
notifications (email, SMS, calls, social networks)
reading messages
sports coaching (with often quite sophisticated applications)
Handling incoming and outgoing phone calls, with access to contacts and display the call log
Controlling the smartphone audio player
Recording Voice Memos
Stopwatch, alarm, timer.
More rarely: GPS pedestrian navigation
As for smartphones, it is possible to install new applications on connected watches. The recent arrival of Android Wear system generates a new dynamic. Already adopted by several manufacturers like Samsung, LG and Motorola, there is now establishing itself as standard. Therefore, the number of applications available flies. In fact it is not even necessary to install applications on the watch itself because they are mere extensions of the implementation of the smartphone, since it was adapted by the editor. As expected, the Apple Watch has the same dynamic: dozens of applications are announced daily.
Interfaces sans fil : Bluetooth, Wifi, 3G, NFC…
Being smartwatches for kids, all connected watches "companions" interact with the smartphone via Bluetooh interface. And that's usually enough!The Samsung Gear or Sony Smartwatch will add NFC (contactless communication to several centimeters) which in particular facilitate the initial connection to a smartphone. For its part, the Omate TrueSmart or Samsung Gear S add a WiFi interface and direct communication 3G, without a smartphone.
Autonomy and battery charging: microUSB port or contactless dock
The autonomy depends greatly on the type of screen and the power of the chip. Thus, due to the type of electronic ink screen and its modest power, Pebble takes a week without recharging. Conversely, high resolution OLED screen and the chip of the Galaxy Gear 2 limited autonomy to 2 or 3 days. Charging the battery sometimes goes through a microUSB port dedicated to this function, which allows you to use any standard charger. But increasingly watches are equipped with a dedicated docking station that allows a cable loading or even wireless (by induction). It is much more convenient.
Waterproof: the connected watches are at least resistant to water projections
The palm seal returns to the Cogito Original (resistant to 100 m), followed by the Pebble E-Paper Watch, which can go down to 50 m deep. Other connected watches are mostly waterproof to 1 m or simply splash.
Customizing the look (a watch is a fashion accessory!)
A watch is a fashion accessory or jewelry. Connected watches will probably not exception and builders have understood. They treat the design of their products, the decline in many colors and offer different bracelets. In the future, each model of i-watch could be declined in several designs and can be different sizes, for example for men or women. With multiple variations, the Apple Watch is clearly part of this trend.
Gallery
Archos will bring cheap smartwatches (for Android, iOS …
Source: www.phonearena.com
Fossil Q Founder & Fossil Q Grant Smart Watches Review …
Source: www.ablogtowatch.com
Samsung Gear S3 vs Gear S2 comparison
Source: www.androidauthority.com
BMW Motorrad smartphone cradle
Source: paultan.org
Best Samsung Gear S3 Apps List 2018 [Updated]
Source: www.worldtopupdates.com
Garmin Forerunner 35 Gps Running Watch Reviewed By
Source: www.autospost.com
Quartz and mechanical watches with smart connected features
Source: www.phonearena.com
watches battery chart
Source: olala.propx.co
2019 Ford Ranger revealed for the United States – 2.3 …
Source: paultan.org
Polar M600 vs. Polar V800
Source: www.polar.com
SPIED: Mercedes-Benz V-Class facelift winter testing
Source: paultan.org
Internet of Things (IoT): The Third Wave
Source: www.bbvaopenmind.com
Best Smartwatch: Android Wear Battery Life Comparison

Source: urbanwearables.technology
Honda UR-V launched in China
Source: paultan.org
VIDEO: How Volvo overcomes turbo lag in its engines
Source: paultan.org
Eight-lane highway planned for Gurney Drive
Source: paultan.org
Electronics :: iPhone Lightning USB Flash Drive 64GB
Source: bilsho.com
Anna Giovannozzi 1950s silk ribbon knit dress For Sale at …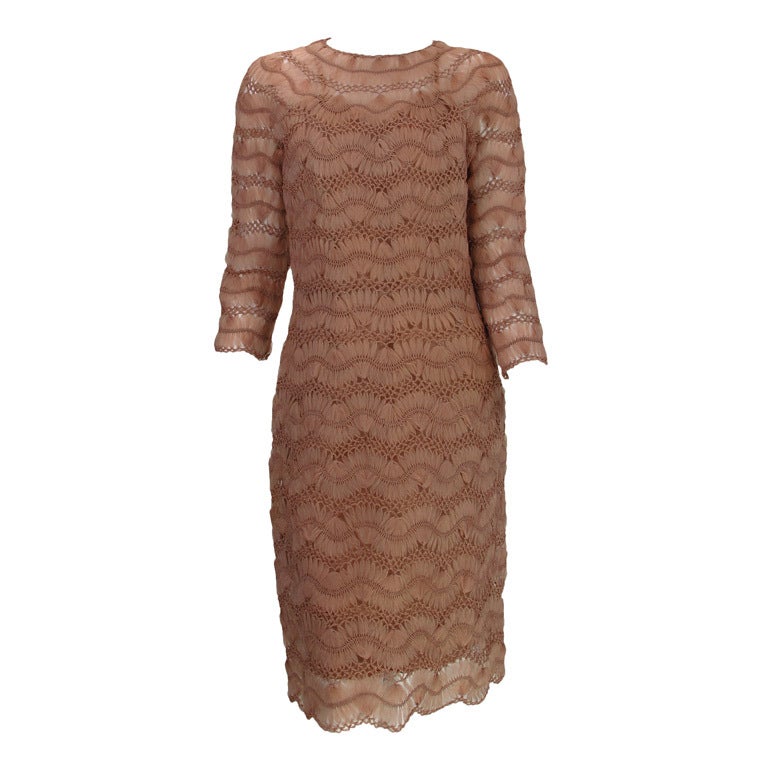 Source: www.1stdibs.com
Qoros 3 City SUV to be unveiled in Guangzhou
Source: paultan.org
Bedwetting Treatment Options
Source: bedwettingstore.com