The South Korean company Samsung has just filling a request in the office of U.S. trademarks in which shows interest in registering the name Samsung Galaxy Gear.
In such petition, July 29, you can read that the registered trade mark would be used for a wrist watch with access to Internet and with capabilities to call and send SMS. I.e., what comes to be a current mobile phone format clock.
Words of the own American request to the office of patents and trademarks:
"(Esta marca se usaría en) electronic devices that you can get in the form of wrist watch, cuff or bracelet able to offer access to the Internet and to send and receive phone calls, emails and messages."
As you can see Galaxy Gear seems to be the name that the company could bring to market your next device, a smartwatch (smart clock) that would fight you to you offering already offering Sony second generation.
Also you can read the request that could be used to wirelessly receive, store or transmission of data and messages and to perform monitoring or management of personal information, smartphones, tablets and laptops.
Less than a month of the fair IFA Berlin seems that Samsung is warming to make several presentations, it is likely that we will see Galaxy Note 3 and a smartwatch under the name Galaxy Gear. At the beginning of September we will leave doubts and we will inform you, first hand, of course, walk from German fair.
Samsung has 14 years worldwide smartwatch
Samsung launched to the market in the year 1999 your device SPH-WP10 that came as a mixture between phone and wrist watch with a weight of only 50 grams and a range of up to 90 minutes talking or 60 hours at rest. He enjoyed a small joystick as double system of control, and a button for navigating through the menus.
Samsung SPH-WP10, first smartwatch (1999)
After that first dalliance in mixed territory of telephony and mobile company released its model Samsung S9110 in 2009, touch screen, over 4 hours in conversation.
Samsung S9110, second smartwatch Samsung (2009)
The competition has also launched their bets, LG It launched a device similar to S9110, LG GD910 at CES 2008, but did not see the light until 2009. Both came from very limited to the market, with high prices. Coupled with the explosion of smartphone that we were living were left in the background this type of device.
Sony has opted for a complement to smartphones rather than a device that integrates telephony properly said with its Sony SmartWatch line, we will have to wait to see if Samsung continues this line with its Galaxy Gear, or whether tries for the third time the introduction of this type of hybrid device thanks to the use of Android.
Gallery
Brand New Samsung Galaxy Gear V700 (Lime) 1.63" Super …
Source: smartwatchprostore.com
Samsung Galaxy Gear smartwatch launched in India at Rs …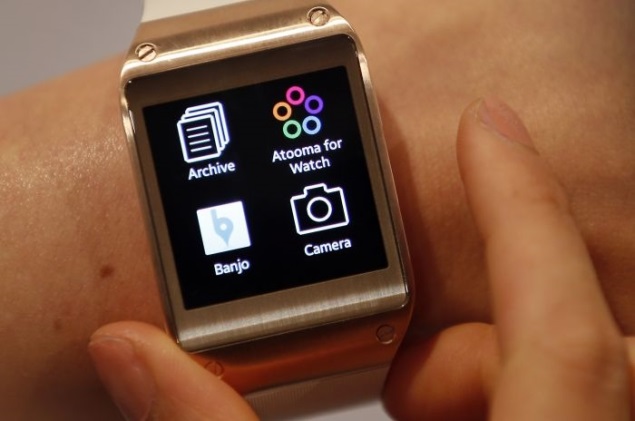 Source: gadgets.ndtv.com
Which Note 9 color do you like best?
Source: alhubeco.com
Qoo10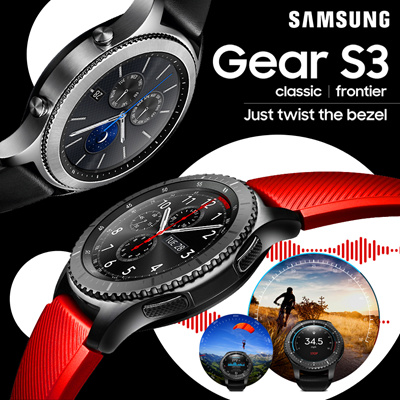 Source: www.qoo10.com
Charger Dock for Samsung Gear S SM-R750, R750T
Source: strapsco.com
Samsung Galaxy Gear Smartwatch
Source: mobileliker.com
Samsung Galaxy Note 3 and Galaxy Gear smartwatch up for …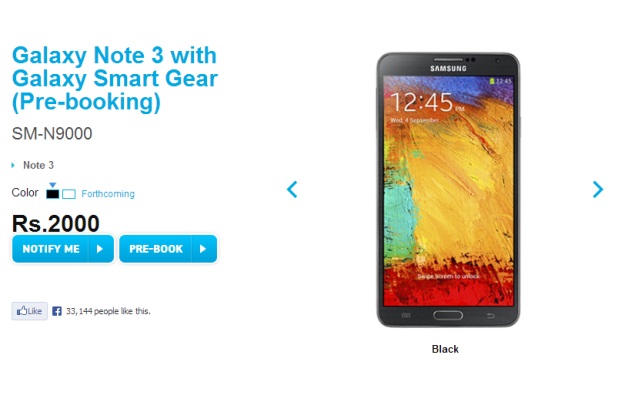 Source: gadgets.ndtv.com
Water Resistant U80 Bluetooth Sport Smart Watch Phone For …
Source: www.ebay.com
Samsung Gear S2 Price & Specs 27th September 2018
Source: pricebaba.com
Samsung Gear S2 smartwatch review
Source: mobilesyrup.com
Samsung Gear S3 is much better, and a whole lot worse …
Source: www.express.co.uk
US carrier confirms Samsung Galaxy S6, S6 edge, S6 edge+ …
Source: www.youtube.com
Samsung SM-R7200 Galaxy Gear S2 Smartwatch, Water & Dust …
Source: www.laptopoutlet.co.uk
Samsung's fall onslaught: The Note 4, Note Edge, Gear S …
Source: www.androidcentral.com
AT&T Samsung Galaxy Note 3 & Galaxy Gear release date set
Source: phandroid.com
Samsung sm-v700 charger {gear 1} Centurion • olx.co.za
Source: www.olx.co.za
Could the Samsung Gear Solo be a Smartwatch with a built …
Source: www.tizenexperts.com
Samsung Gear Bryanston • olx.co.za
Source: www.olx.co.za
Hot Sale New Smart Watch WristWatch UWatch U9 Pedometer …
Source: www.aliexpress.com
Samsung Galaxy Note 9 pre-order guide
Source: www.express.co.uk