Since the movies Syfy of the 50's the man imagines the creation of a watch with more modern features. In recent times, with technology rapidly evolving, several companies committed themselves to the launch of an accessory of this kind that, at least, resembling the image that already is part of the popular imagination, one of them was Samsung that introduced on the last Thursday (10/10) its newest gadget, the Galaxy Gear with it the brand believes that the user will gain freedom as you will not have to check your smartphone constantly, since both will be connected and the clock hi-tech will alert you of what is required.
Sold in Brazil for R$1.299,00, initially the Galaxy Gear connects only with the Galaxy Note 3, but from November it will be possible to connect it to the smartphone Galaxy SIII, S4, S4 mini, S4 Active, Galaxy Mega, Note II, and with the tablet Note 10.1 2014 Edition.
The Galaxy Gear brings a few features that we had already seen in other similar products – such as the Runastic which is a kind of personal qualification – and some new ones specified below, you only need to know if competitors, which by all indications they are preparing for their smartwatchs will be able to offer something much better and more alluring.
As fashion accessory the thing is more complicated: the watch is great and does not have a design of the most sophisticated, the camera of 1.9 megapixel camera located in the strap doesn't help much and, despite its minimalist look, I do not know if a person that appreciates style and elegance will leave aside the traditional clock only for the benefit of not needing to whip out the smartphone from a pocket. The Samsung is trying to make the consumer see the gadget as something in fashion, but only time will tell if he will be a success in this aspect.
Specifications:
– The screen of 1.63 inch Super AMOLED (320X320);
– Camera 1.9 Megapixel BSI Sensor, Auto Focus Camera / Picture with sound;
– Video: Codec: H. 264 – Format: MP4 – HD(720p) Playback & Recording;
– Bluetooth® v 4.0 + BLE;
– Accelerometer and Gyroscope;
– 4GB internal memory + 512 MB (RAM);
– 36.8 x 56.6 x 11.1 mm, 73.8 g;
– Standard battery, Li-ion 315mAh.
Applications:
– Banjo – makes integration with social networks;
– Evernote – personal organizer makes it easy to remember their activities;
– Glympse – share easily your location in real time, letting recipients see their movements on a dynamic map.
– Online is a messaging service globally available in more than 230 countries of the world;
– MyfitnessPal, track your food and exercise, empowering you to achieve your goals of fitness and personal health;
– Pocket – for salver your web content and view on any device, brings text-to-speech for the GALAXY Gear.
– Runtastic is your personal trainer in your pocket, helping you track your runs, set your goals and keep motivated.
– Vivino Wine Scanner takes pictures of wine labels and find relevant information;
– Samsung Apps
Additional features:
– Auto lock, Find my device, Media Control, Pedometer, Stopwatch and Timer;
– Help Security – help in an emergency, by taking a picture using the camera of the watch. It alerts your emergency contacts about your situation by sending them emergency messages with these pictures and your location;
– Gesture activation – To activate the Gear, suspend the arm on which it is connected and look at the screen of the Gear
Gallery
35 best Mobile images on Pinterest
Source: www.pinterest.com
Samsung Galaxy Gear smartwatch launched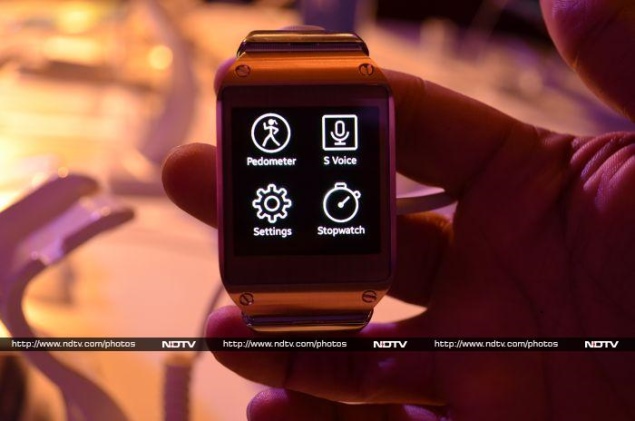 Source: gadgets.ndtv.com
Samsung Galaxy Note 3 and Galaxy Gear smartwatch India …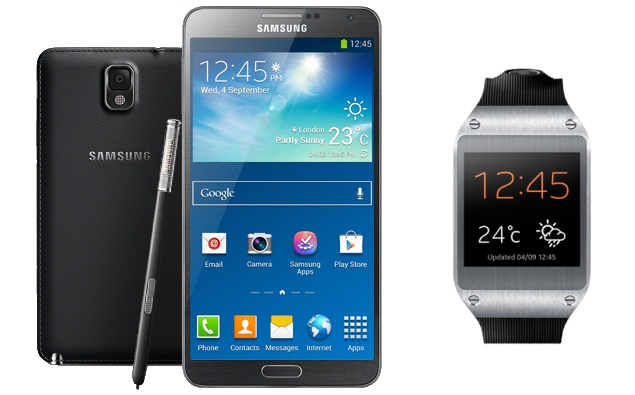 Source: gadgets.ndtv.com
Samsung Gear 2 review
Source: www.pcadvisor.co.uk
The Samsung Galaxy Gear Smartwatch officially launched
Source: www.gogi.in
Samsung Galaxy Gear smartwatch price officially dropped to …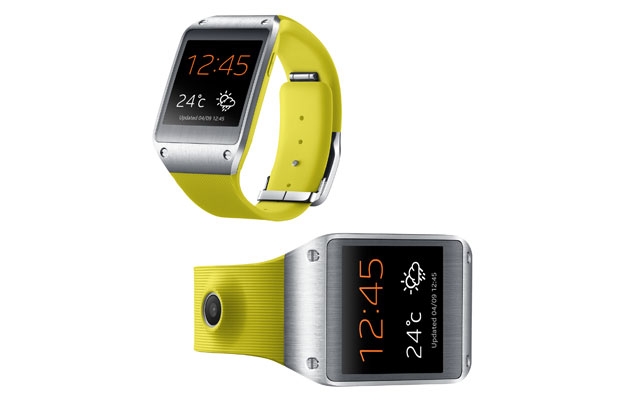 Source: gadgets.ndtv.com
Stars attend Gear smartwatch launch
Source: www.heraldsun.com.au
Samsung Galaxy Gear Smartwatch was launched in India with …
Source: technoworld007.blogspot.com
HERE Maps for Samsung Galaxy smartphones and Tizen-powered …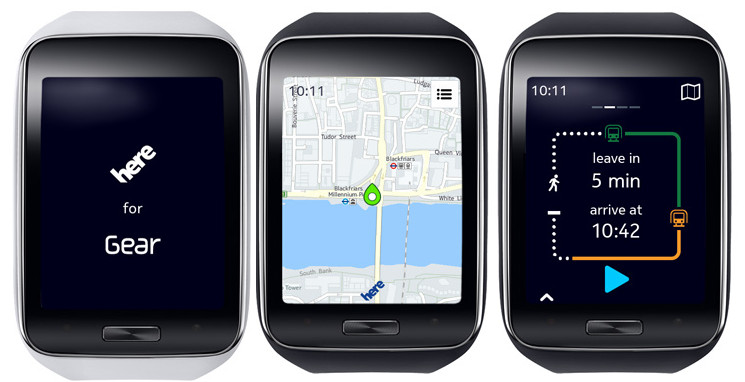 Source: www.fonearena.com
Samsung Galaxy S5, Gear 2, Gear Fit up for global preview …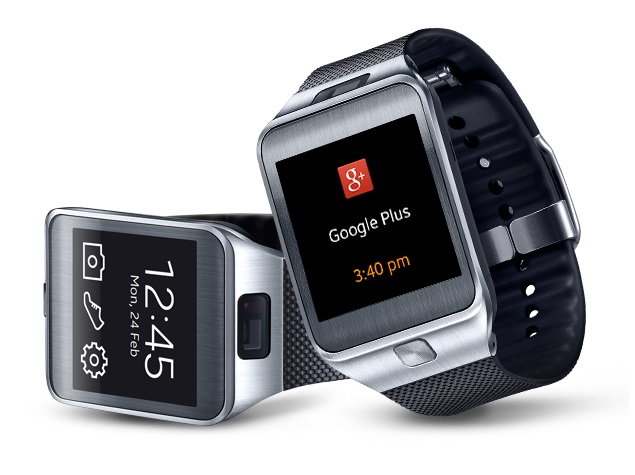 Source: gadgets.ndtv.com
Samsung's Galaxy Gear S Smartwatch coming to Jamaica while …
Source: geezam.com
Samsung Galaxy Gear Vs Sony SmartWatch 2
Source: www.themobileindian.com
Samsung sells 10,000 units of the Gear S Smartwatch in …
Source: www.tizenexperts.com
Samsung Note 3, Galaxy Gear smartwatch launch in India …
Source: www.youtube.com
Tizen Samsung Gear S Smartwatch Launched in India at Rs …
Source: www.iotgadgets.com
Samsung's switching gears with their brand new Galaxy …
Source: www.soyacincau.com
Samsung Galaxy Gear 2 Smartwatch (Gold Brown)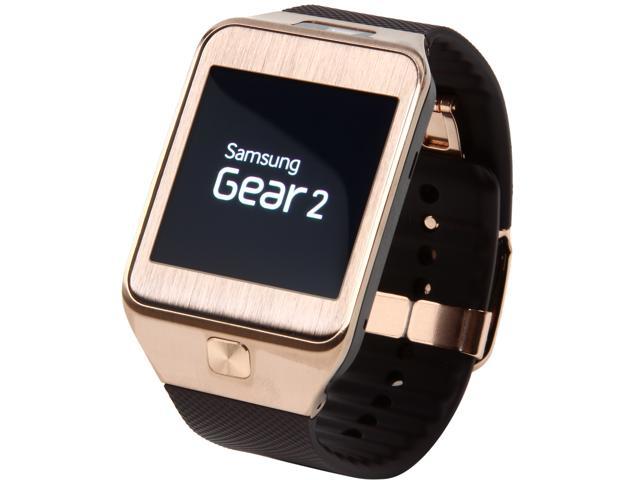 Source: www.newegg.com
Samsung Galaxy Gear smartwatch to be launched on Sept 4
Source: www.iamwire.com
Samsung Galaxy Gear smartwatch launched alongside the …
Source: www.bgr.in
The Samsung Galaxy Gear smartwatch is official
Source: www.androidcentral.com